This year's search for excellence in Birmingham music will culminate in the prestigious Birmingham Music Awards ceremony on Thursday 16th May at Trinity Street's stunning new live music venue,
The Mill Digbeth
. This event is the only city-based awards to exclusively celebrate music achievement and will reward the best of Birmingham's musicians and contributors to the music business.
As it did so brilliantly last year, the event promises to bring together high-profile artists, labels, managers, publishers, producers and the music media for an evening of live music, networking, opportunities and recognition.
Winners will be chosen from shortlisted nominees in categories including Best Song, Best Male, Best Female, Best Band, Best Live Venue, Best Rap/Grime Act, Rising Star, Best Radio Station, Best DJ, Brum Bastion and Lifetime Achievement.
Organisers and venue both predict this will be a night to remember.
All ticket holders will receive a free welcome drink on the red carpet.
Nominations are now Closed!
Entries closed on 31st January 2019
Music Network Monthly
So, we're taking a break from the networking events for a couple of months to focus on delivering the main event on May 16th. We'll be back with a bang in June, so watch this space for more announcements!
Welcome to the BMAs: An initiative to bring together and recognise the achievements of musicians and industry professionals across the Midlands.
Birmingham is steeped in rich musical heritage, bursting with talent, education institutions and some of the best live music venues in the world, yet the city never seems to get the recognition it deserves. We're here to change that by helping to build a Birmingham music community that supports local musicians, provides music infrastructure and enables ongoing Birmingham music success.
So we call out to everyone who lives and breathes music in this city – join us, mail us, spread the word, enter the Awards, work with us, get involved. We all need each other to make this happen.
The awards ceremony itself aims to put Birmingham on the map as a must-attend event for musicians and fans. We aim to reward the achievements of all those responsible for our music landscape, to provide a platform for emerging artists, to introduce people and broker the great collaborations of the future.
The BMAs are proud to support the incredible work of Changes UK in Digbeth. Our chosen charity supports people in our community who are recovering from addiction to drugs and/or alcohol. Drugs and alcohol problems are all too common in our industry so choosing to support this cause was a no-brainer.
Changes UK makes recovery from addiction possible.
Founder Steve Dixon and his team have been developing and delivering innovative, person-centred support for people in need for more than a decade.
They provide a detox service, community-based rehabilitation and housing, recovery maintenance learning, support networks, as well as opportunities to get back to work. Their recovery success rate is unrivalled around the world.
Changes staff and volunteers are passionate people who consider it a privilege to work with people in recovery – and they know they can help those looking for a new life beyond drugs and alcohol. If you would like to become a member of the Changes UK community, either as a service user, volunteer, staff member or supporter, please don't hesitate to get in touch.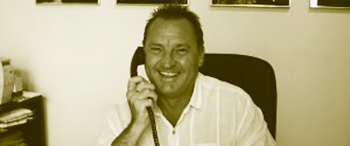 Industry veteran, friend to the stars and all-round great bloke, Birmingham-born John Saunderson is the day to day contact for all writers working with global independent publisher Notting Hill Music, pitching songs worldwide to major and independent labels.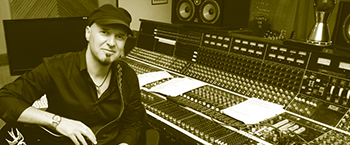 Ace is the guitarist in UK rock phenomenon Skunk Anansie. Formed in 1994, they went on to be one of the biggest rock bands in Britain and Europe throughout the '90s and '00s, selling over 6 million records and playing sold-out world tours. They still continue to tour today and release new music through their own independent record label.
Ace is also the proud Head of Creative Industry Development at Academy of Contemporary Music.
Recently signed to SONY, Birmingham born, multi-talented artist, Dapz OTM is more than your average Grime MC. He has a philosophy towards his art that moves the listener and has gained him the respect of fans, artists and media alike.
Dapz OTM has had a steady rise up the ranks in the urban UK music scene with national radio play on BBC Radio 1xtra, and other specialist stations such as Rinse FM.
He made his debut appearance in the festival scene performing at the Great Escape Festival, before going on to do other major festivals.  Dapz supported the likes of Kano and Skepta on tour before going on to selling out his first headline show at the O2 Academy Birmingham.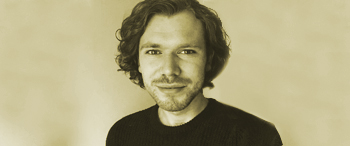 Having being involved in the Birmingham music scene for several years, Kez set up
Hey Honey
back in 2015 whilst running his award-winning club night 'Club L'amour'.
Now offering Events, PR & Social Media for local acts and various entertainment companies, Kez also manages local favourites Riscas, who were recently chosen as BBC Radio 1's Artist of the Week.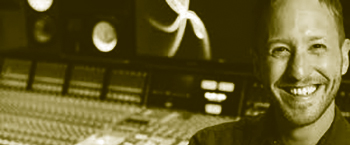 Now Principal of BIMM Birmingham, Antony is an asset to the city's music landscape. Prior to his work in education, Antony was technical manager at the legendary Mayfair Recording Studios, working with many chart-topping artists including Coldplay, Robbie Williams, Amy Winehouse, U2, Kylie, Travis, Supergrass and songwriter, Guy Chambers. He went freelance in 2003 to develop studios for Coldplay and other artists. Having been an artist himself, as both a guitarist and songwriter, he continues to write and develop unsigned artists.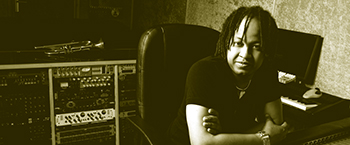 Multi-instrumentalist, Musical Director and Producer Iwan is a world-respected musician who has worked with the likes of Sister Sledge and The Pointer Sisters. He has been a member of the Brooklyn Funk Essentials for nearly twenty years and we are privileged that he has chosen Birmingham as his base. He has a world class recording facility in the Jewellery Quarter.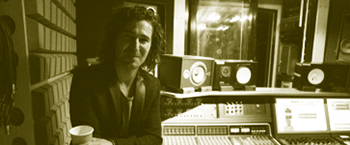 Jonny Amos is a Songwriter and Producer signed to TG-Management and has penned songs for UK X Factor winner Shayne Ward, Miss D (Number #1 in Portugal for six weeks), Maria Lawson, amongst many others. Jonny has worked as a session musician for acts such as Don Henley (The Eagles) and All Saints, and was a recording artist himself for thirteen years. He is also the Creative Director of Birmingham-based pop production company The SongLab.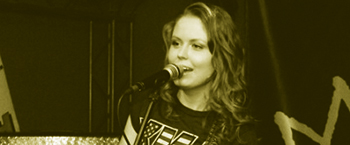 Meldra is a singer songwriter, wife to Jonny Amos, and co-founder/managing director at 'The SongLab.'  A household name in her native Latvia, Meldra has been a successful pop artist since the age of 15 and is testament to Birmingham, proudly basing herself here for home and work.
Shekayla is a freelance Creative Producer and cross – arts Project Manager and Mentor specialising in live music festivals, events and touring. She has worked on an array of national and international cultural projects working with many household UK Artists.
She continues to work with artists providing a range of services including artist development, consultancy and produces events under her brand CUBE that provides a space for music creatives to learn about the music industry and build practical skills. Shekayla strives to create and present work that is socially relevant while raising the visibility of groups that are both underrepresented and misrepresented.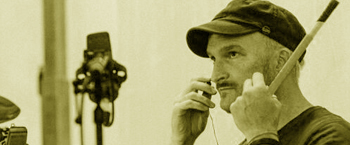 Kieron Pepper is a multi-instrumentalist, songwriter and producer; previously performing and recording with the likes of: The Prodigy / Paul Hartnoll (Orbital) / Ginger Wildheart / Dead Kids and touring extensively across Russia in live improvised collaborations with EDM DJs. Currently performing and recording with Radiophonic Workshop and Sleeper. Kieron has a PGCertHE in Teaching and Learning and has been in Music Education for 15 years, and is the Head of Artist Development at the Academy of Contemporary Music.
Sue is a renowned radio plugger who has worked for all the major record companies including Jive, Sony, Virgin and V2 with many of the biggest artists in the world. She now works freelance across radio and television at Plug and Play and is also Head Of Radio at Ditto Music.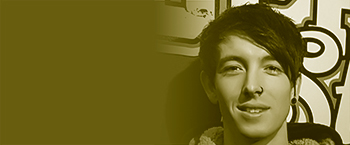 Jack launched TOTAL UPRAWR in Birmingham seven years ago on a mission to create the most infamous nightclubs in Europe. UPRAWR now has 5* rehearsal studios, two venues and an internationally renowned publishing company. All before he hit 25.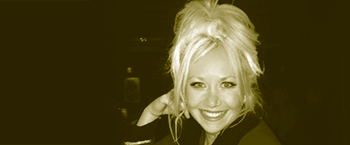 Jo started her career in music as an original member of pop girlband Atomic Kitten twenty years ago. Recording and publishing deals followed; she had a number 5 with Darude in 2001 and wrote songs for artists including Holly Valance and Pop Idol winner Michelle McManus. Since then she has extended her experience to radio, television and talent management.
Birmingham born & bred, rapper Lady Sanity's hard hitting flows have earned her a string of accolades including GRM Daily's 'Get Rated' (2017), Birmingham Music Awards' 'Best Solo Female' (2018), and Urban Music Awards' 'One To Watch' (2018).
After playing Glastonbury, BoomBap Festival, The Great Escape, MADE and Shardfest, and supporting Hip-Hop heavies KRS-one, Lowkey & Roxanne Shante, Sanity embarked on her first UK tour, culminating in a hometown sell-out.
She also proudly represented Birmingham at the 2018 Closing Ceremony of the Commonwealth Games in Australia, and has the world at her feet moving into 2019.
Rohit is a programmer, producer and musician deeply involved in the Birmingham music scene. Having helped form and direct student record label New Street Records, Rohit now works for THSH and Jazzlines helping to develop the next generation of musicians, artists and producers as well as championing the best of Birmingham's existing artists, ensuring that the diversity of talent in the city is always shouted about.